fellowship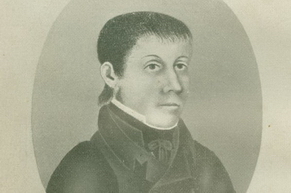 Entrepeneur and Reformer
Author: Nataly Venger
Johann Cornies – a representative widely trusted by Mennonites, who made his career by working for the Russian government. The government supported Cornies as a promoter of reforms. His values differed from the values of religious leader J. Warkentin who insisted on keeping congregations isolated and refused cooperation with the  Russian elite. The public support received by Cornies was based on his success as an entrepreneur. He was involved in trading, sheep breeding and brewing and he owned a small businesses. The profits from his agricultural business he invested in the development of industry, a determining sector for the future success of the colonies.
Leader of settlements and of societies
Johann Cornies started his career in 1817 when the Guardianship Committee nominated him as leader of the new Danzig settlements. He then took over the colonies of emigrants from Wittenberg. From 1825 he was working on the 'Nogan project' which aimed to civilize the Nogay population. Cornies demonstrated wonderful administrative skills, tolerance and an ability to match the demands of the Russian government with the needs of a traditional society.
Being a leader of 'The Forestry Society' (1830) and 'The Agricultural Society' (1836) he managed to oversee many projects concerned with economic progress. 'The Agricultural Society' existed until 1871.
Innovations and Neu-Halbstadt
During the time in which the landless population grew, Johann proposed a new plan,  which devoted small land areas in the suburbs of the colonies to members of the congregations. He donated 100.000 rubles of his personal savings to the establishment of a new colony named Neu-Halbstadt.
Cornies was a private banker who lent money to Mennonite and German entrepreneurs, Russian landlords and politicians, and who made communities supply credit to young entrepreneurs. Johann organized a program in which Mennonite craftsmen taught craft skills to Bulgarian youth. He successfully reformed the education system.
Future oriented
Cornies believed that the goal of the Mennonite ideology was to keep the settlement together and to establish justice within the congregation. His beliefs were influenced by his pietistic values. Even though he was an authoritarian leader, he achieved positive changes within the colony. He was certain that the future of the colonies in a modernized Russia depended upon the market developments within the settlement. Thus most of his reforms were focused on future success. The results of his projects were positive and evident in the decade that followed.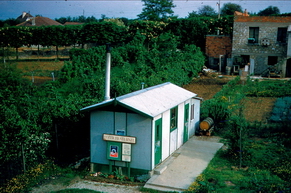 Committed to the disabled
Author: André Hege
Translator: Christopher Mobbs 
Two Foundations in the Paris area, 'Les Amis de l'Atelier' and 'Domaine Emmanuel' are closely linked to French Mennonite history. These groups have helped or guided 4.000 people in 70 institutions and services.
History
This activity was initiated in 1950 through the friendship between Mennonites and a family with a disabled child.  Something had to be done about  the situation of the child, and in a small prefabricated building with neither water nor electricity a group of children started meeting. This insignificant initiative was developed into something more substantial through the creation of a first 'Assistance through Work' Centre in Chatenay-Malabry and then a second Centre with accommodation for disabled people in Hautefeuille, in the countryside East of Paris.
Little by little, with government funding, our development has progressed. We have become more professional, seeking to better understand the individual needs of each person and to personalise their care.  The accommodations are adapted to assure maximum community integration. Home support services have now been added for those who can, with the right care, continue to live at home.
Both Foundations have created Centres specifically built and run for older disabled people. The 'Domaine Emmanuel' has developed special facilities for those who are mentally disabled after a mental illness.
Brotherly love: Accepting different points of view
Some of our homes provide full time medical care for those who need more intensive care. The two Foundations now have facilities for those suffering from severe disabilities. Both, working with Medical Institutes, welcome disabled people and in particular autistic children. Through these services we spread a message of respect and consideration which we pass on to disabled people.
We want to show consideration and respect to everybody, helping them to become responsible for their own lives as much as possible. It is also our aim to integrate disabled people into a normal work situation whenever possible. Providing somewhere to live and work creates integration and reduces the feeling of isolation.
We believe that brotherly love is increasingly being affirmed and revealed through our willingness to accept different points of view. Our experience must always remain appropriate to today's needs and must show both creativity and adaptability.
Our websites (in French)
http://www.fondation-amisdelatelier.org/
http://www.aede.fr/