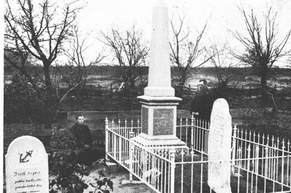 'A man with a mission'
Author: Nataly Venger
Jacob Hoeppner was a Mennonite entrepreneur in Polish Prussia who played an active role in arranging the resettlement of the Mennonites to the Russian Empire. He was one of the first individuals who believed in the possibility and the benefit of Mennonite emigration. With his attitude he inspired other, less decisive representatives of the congregation. His determination and his support for one of the main projects of resettlement started a new age in the history of the European Mennonites.   
Hoeppner was an entrepreneur who rented a small store and tavern in Danzig. George von Trappe, the Russian government emissary who happened to be one of Hoeppner's clients, was impressed by his business skills. He shared information about Catherine II's Manifests and about the possibilities of the Mennonites' emigration. When living conditions for Mennonites in Polish Prussia deteriorated under the rule of Emperor Frederick II, the Danzig congregation encouraged Hoeppner and his colleague Johann Bartsch to visit Russia. The goal of the visit was to clarify the terms of emigration and to find suitable lands for settlement.    
In the fall of 1786, Hoeppner and Bartsch left for Russia. They approved a place for settlement near Beryslav. In the spring of 1787, as a result of the negotiations with statesman G. Potemkin,  'Privileges' was written. The document was signed by Catherine II in 1788.
'Privileges' guaranteed the emigrants favorable living conditions. It allowed for religious expression and self-governance and encouraged the adoption of human rights and economic rationality. Mennonites were promised lands, credits and the right to run businesses. Through signing this agreement, the deputies secured their own future as well. According to the document, they themselves had the right to inherit mills that had to be built with state funding and to own stores, breweries and vinegar businesses.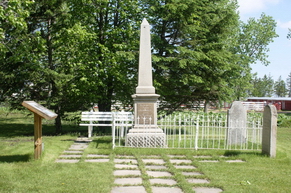 The first group of emigrants went to Russia in 1787–1788.  As they progressed towards Beryslav, the Russian government changed the location of the Mennonite settlement because of threats coming from the Ottoman Empire. The new Chortitza lands were not as fertile as in Beryslav and the Mennonites accused Hoeppner and Bartsch of a fraud. Hoeppner was excluded from the congregation and put into prison. But when the new emperor Alexander I came to power, Hoeppner was accepted back into the congregation. He spent his last years in the Kronsweide colony.
According to the Mennonite Heritage Village in Steinbach (Canada) a memorial was put on Hoeppner's grave in 1890. During the 1960-70's it was moved from Ukraine to Canada as a remembrance to a new stage in European Mennonite history.